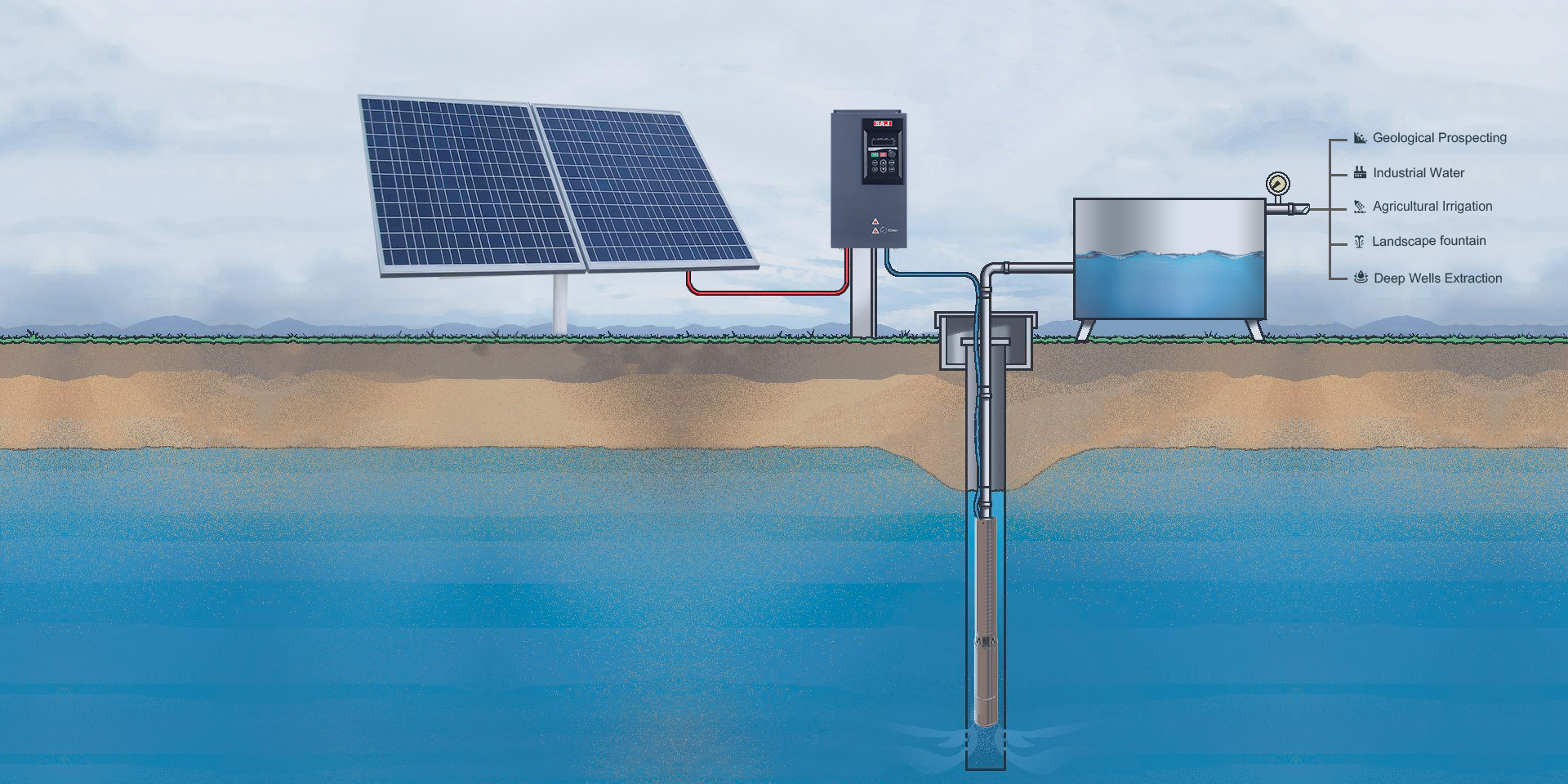 The solar photovoltaic water pump system is mainly composed of solar panels, controller/Inverter and pump. The solar water pump system is fully automatic and doesn't need to be on duty. The solar water pump system directly drives the pump to pump water and the operation is stable, which greatly reduce the construction and maintenance cost of the system.
Features of the Main Component:
1. Solar Panels
It consists of several solar panels connected in series and in parallel to absorb radiant energy from the sun and convert it into electricity. It uses solar energy to power the entire system.
2. Solar Waterpump Controller
Real-time control adjustment of system operation. DIY-Pump's controller is designed with overload, overcurrent and high temperature protection functions. To protect the motor, it is equipped with a protector to avoid inrush currents during start-up operation.
3. Water Pump

Water can be pumped from deep wells, rivers, lakes etc. into tanks or pools, or connected directly to irrigation or fountain systems. DC solar pumps, ground mounted solar pumps, submersible pumps, solar pool pumps and deep well pumps can all be used.